Episode 67
Tolv trettondelar av din butt
6 July 2021
33 mins 44 secs
Tags
Med svartkrut och sprit nördar vi in oss TOTALT och går igenom proof, det gamla måttet på alkoholhalt. Dessutom hälsar vi på Gotland Whisky och krafsar hemstampat jordgolv i veckans ord: dunnage warehouse. Mina damer och herrar, spänn fast era säkerhetsbälten, här ska nördas.
Ingen hade något i glaset för vi spelade in på morgonen minsann.
Det här med proof asså…
En del saker kan en få från good old wikipedia:
https://en.wikipedia.org/wiki/Alcohol_proof
Charles MacLean har skrivit en essä som heter "The burden of proof" och som är tryckt både i hans MacLean's miscellany of whisky och i Whisky tales.
Det finns även en del om proof i Gregory H. Millers övernördiga bok Whisky science Miller (Cham: Springer, 2019).
En jämförelsevis kort introduktion till proof hittar du här:
https://scotchwhisky.com/magazine/ask-the-professor/25416/why-does-proof-have-multiple-meanings/
Vad menade Jeroen med confuse a cat då? Jo detta: https://www.youtube.com/watch?v=1tsIxNci_dE
Eftersom ni kära lyssnare förstås kräver att vi går "above and beyond" har vi givetvis skakat fram stället där proof första gången fick en vetenskaplig definition. Vi ger er 1818 års så kallade Hydrometer Act: "[…] Proof Spirit [is] that which, at the Temperature of Fifty-one degrees by Fahrenheit's Thermometer, weighs exactly Twelve Thirteenth Parts of an equal measure of Distilled Water, and also to determine the Strengths of all other Spirits, in proportion to the Quantity of such Proof Spirit which is contained therein […]" Vill ni kolla själva är referensen som följer: "An Act to repeal an Act made in the Fifty sixth Year of His present Majesty's Reign, for establishing the Use of an Hydrometer called Sike's Hydrometer, in ascertaining the Strength of Spirits, instead of Clarke's Hydrometer; and for making other Provisions in lieu thereof", 23/5 1818, 58 Geo. III c. 28, i The Statutes of the United Kingdom of Great Britain and Ireland: with notes and references by John Raithby, vol. 7: From A. D. 1817; 57 George III–to A. D. 1819; 59 George III (London: George Eyre and Andrew Strahan, 1819), s. 408.
Killed by nörderi yet? Nähä, du vill se citatet själv? OK då:
https://books.google.se/books?id=XqZFAAAAcAAJ&pg=PA1037&dq=The+Statutes+of+the+United+Kingdom+of+Great+Britain+and+Ireland+vol.+7+1819&hl=sv&sa=X&ved=2ahUKEwjXruzBmsnxAhVp-ioKHTrbAh4Q6AEwAXoECBcQAg#v=onepage&q=twelve%20thirteenth&f=false
Eller:
https://play.google.com/books/reader?id=XqZFAAAAcAAJ&pg=GBS.PA406&hl=sv
Gotland whisky
Destilleriet kom i produktion 2012. Det lokalt odlade kornet golvmältas lika lokalt på Sigdes gård i Ronehamn. Här har ni en trevlig kort film om hur produktionen av whisky där går till:
https://www.youtube.com/watch?v=aH8j7vGEqro
Och här kan ni kolla in hur Thorslundkagge binder en speciell fattyp till dem, så kallad laup:
https://www.youtube.com/watch?v=fDzurQhS1dQ
Davids smaknoter på olika Isle of Lime här: http://tjederswhisky.se/tag/isle-of-lime/
Hemsida:
gotlandwisky.se

Dunnage warehouse Det finns mycket skrivet i frågan men vi nöjer oss med denna:
https://scotchwhisky.com/magazine/ask-the-professor/21776/do-dunnage-warehouses-create-better-whisky/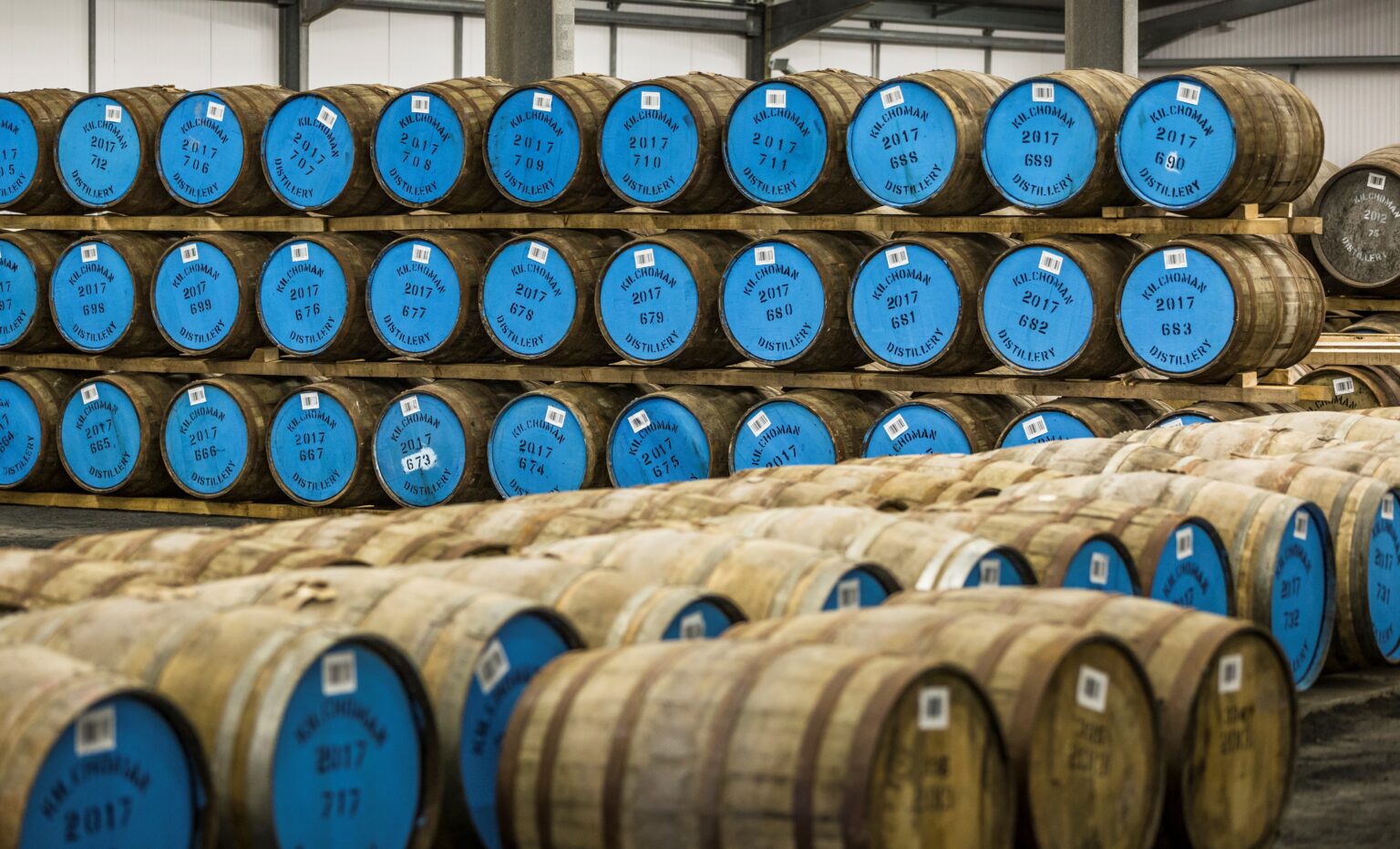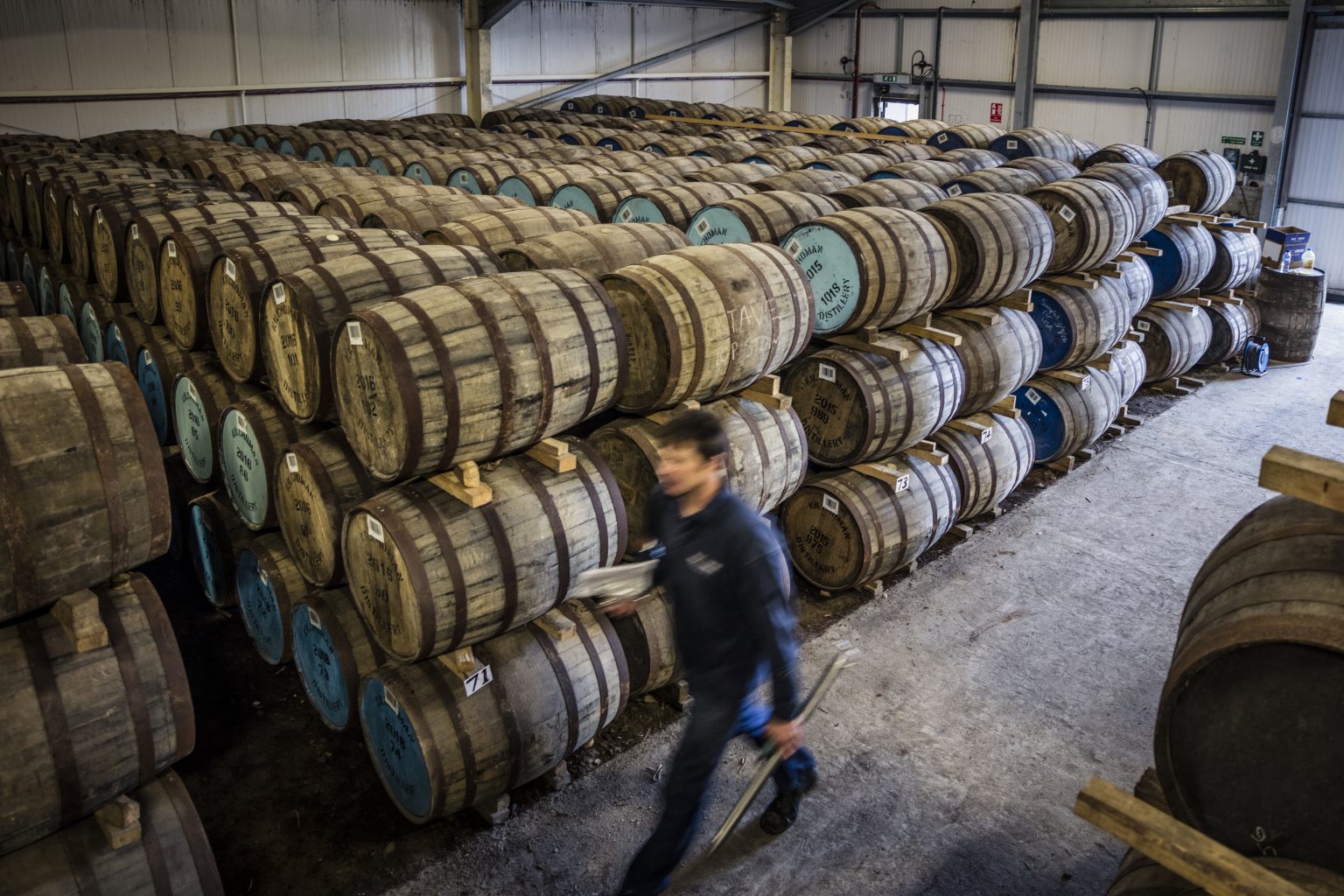 Foto: Kilchoman Distillery